Virtual Winter Warmer Run
Monday at 07:00am1st February, 2021
About this event
We need to stay motivated as we enter 2021 and although it's dark, cold and wet let's keep running! Our Winter Warmer Runs are a superb challenge and a great focus to acheive our early New Year goals. Get yourself registered and not only be part of our awesome community of runners from so many different cities and countries but have chances of winning prizes from us every week!
Winter Warmer Runners Receive
Online profile where you upload your run time along with regular updates
View your challenge stats, view our leaderboard and our overall country running stats
Partner offers and benefits
Motivational training advice, videos and more
Offers and discounts to future Fix Events
Use Strava to upload your run times and run routes within your profile page
We will share motivational videos in your profile page along with training info and more
Get yourself this top medal when you enter this challenge.
Here's a view of how your Fix Profile page looks once logged in.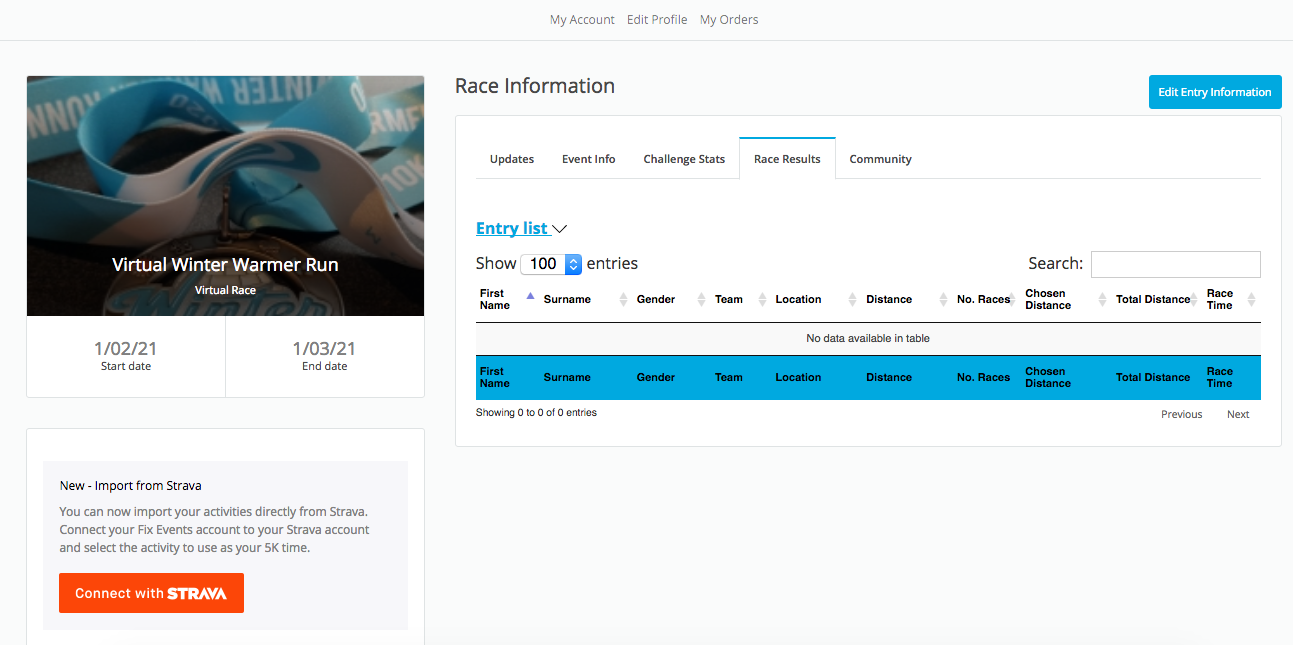 Event Information
Event Merchandise - Get the look!
Available to buy during checkout.
Winter Warmer Run Tech Tee Male£6.30(discounted price)

Winter Warmer Run Tech Tee Female£6.30(discounted price)