Reward Points
Start earning your reward points today

Earn reward points when you sign up to any of our events. For every £1 you spend earn 100 points so for a £20 entry fee earn 2000 which will give you £2 off your next booking. If you have 2000 points in your account you can use as many of these points as you want in your next booking or just save them up! Get entering and earn points today!
Reward points will display within your profile as below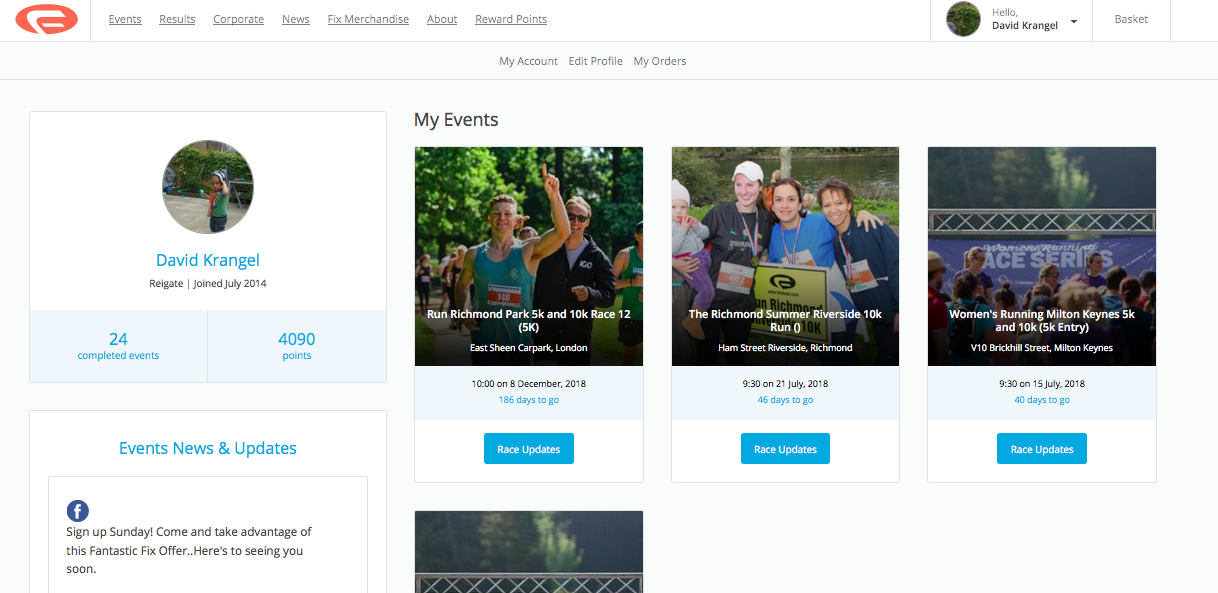 You can then use your points to receive a discount on any booking you make. You choose to use some, all or just save your points up for future bookings.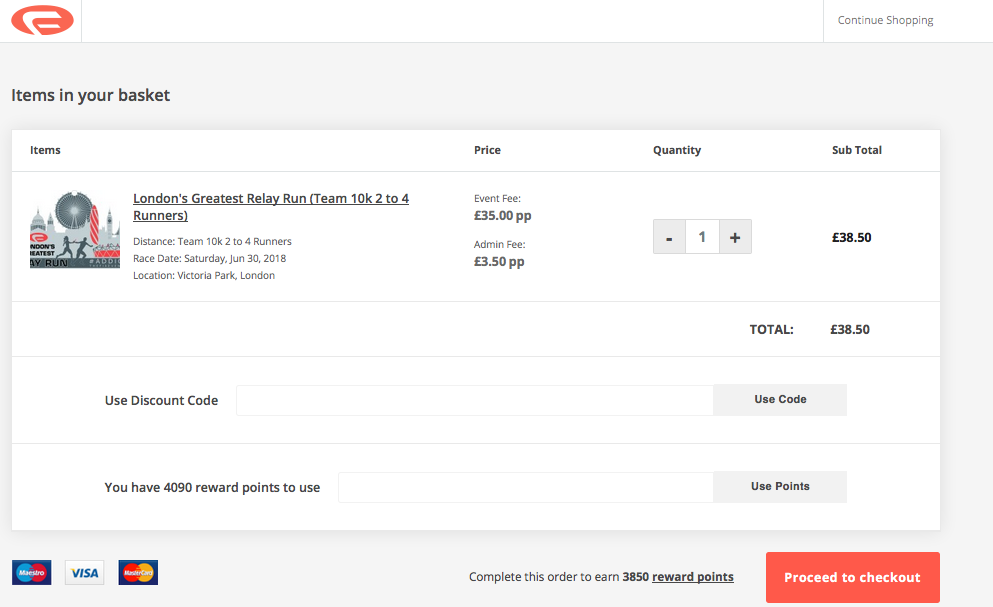 Useful information for you

Once registered you will have an account where you can view your points, events entered, news, upcoming events and offers
When you go to book another event in the future you can use your points when registering or save these up for a later date
Your points will stay within your profile for an unlimited time until you decide to use them
With over 70 events a year to choose from including MoRunning you build up loads of points
You earn points for registering your friends, family or colleagues
In time you will also be abe to earn points for referrals or any products you purchase
So don't delay, get registering, join us at one or hopefully a load more Fix Events and start spreading the word to everyone you know. Here's to having you join our Fix Family!