Virtual Run and Reward Challenge
Wednesday at 07:00am29th April, 2020
About this event
Here's a fun free virtual run challenge for you. Keep up the running, stay motivated but reward yourself. Why not set a goal each week and decide on a reward for yourself once you acheive your goals. We are here to support and motivate you!
And to inspire you further if you buy yourself one of these cool medals which can also be used as a bottle opener we will put you in our prize draw to win a Fix hamper from us which will include a few Fix Event goodies, free entry for two to a future Fix Event plus a few other treats. This will be drawn at the end of May.
Once registered you can add your run times online via our user profile pages and view your individual results and stats. It's good fun in these crazy times! Add your run times whenever or as often as you like and everytime you improve your results will be updated in the leaderboard.
Keep up to date with us and other runners and get inspired, share your journey, and enjoy wherever you are. Here's to staying motivated and fit!
Reward Yourself Runners Receive
Online profile where you upload your run time along with regular updates
View your challenge stats, view our leaderboard and our overall country running stats
Partner offers and benefits
Motivational training advice, videos and more
Offers and discounts to future Fix Events
If you want to receive one of these super cool Run and Reward medals you can add this and pay for one during the registration.
Let's stay active, stay positive, and hopefully we can all get back out and join running events in the not too distant future.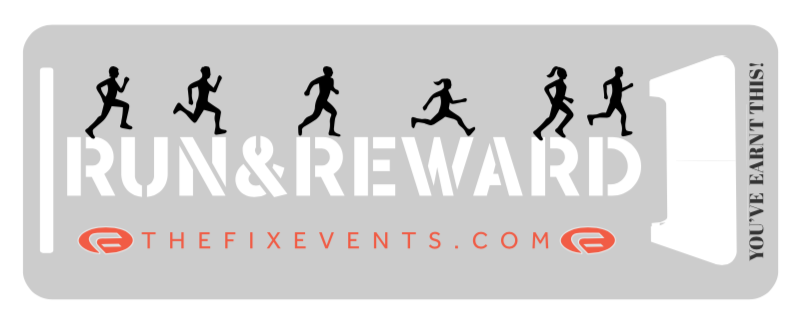 Event Information
Entries close on the 1st June, 2020. Please note a 10% online booking fee is added at checkout.
Event Merchandise - Get the look!
Available to buy during checkout.
Fix Buff£5.00(discounted price)

Medal Engraving£5.00(discounted price)

Run and Reward Medal£6.00(discounted price)