The Nottingham 1.5k, 5k,10k & Half Marathon MoRun
Saturday at 09:30am4th November, 2023
Victoria EmbankmentThe Meadows Recreation Ground, Nottingham, NG2 2LA.
YOU are MORUNNING! This November is your time to shine, to run with us, to run for the love of the Mo, to run in style, to run for yourself, for others and to be part of the largest running event series that supports Movember and Men's Health.
Secure your place and become a legend of MoRunning this November.
About this event
MoRunning brings everyday people together with our focus being to inspire you, your family, your kids and your friends to have the best time running! When you MoRun you will be inspired to acheive your goals, you will run with a smile on your face, you will meet incredible people and in turn help us raise awareness and fundraising for our partner charity Movember.
Take on our 5k MoRun, 10k MoRun or step up the challenge and give our Half Marathon a go! Let's not forget the kids as they can now take on our fully race chipped 1.5k Mini MoRun.
Let's MOVE for Movember and make this November the biggest ever month that MoBro's, MoSista's and Mini MoRunners come together across the country. It's time to CREATE MEMORIES!

MORUNNERS RECEIVE
Awesome MoRunning Medal to add to your collection

MoRunning Headband

Full race chip timed event

Drinks, treats and more at your MoRun

Bonus medals for fastest MoBro and MoSista, best dressed, best Mo and more spot prizes for Legends of MoRunning

Reward points for use against future events

Entry into our prize draws to win goodies from us just for being a MoRunner

Motivational videos in your profile page along with training advice and support
MINI MORUNNERS RECEIVE

Awesome Mini Mo Medal

Full race chip timing


MoRunning headband

Winning Mo Medal for first Mini Mo boy and girl

Drinks & sweets

Multiple Mini Mo shoutouts, many Mini Mo laughs and full support from our marvellous Mo marshals
MoRunning T-Shirts
MoRunning - Supporting Movember

MoRunning proudly supports Movember - the only charity tackling men's health on a global scale, year round. Movember raises funds & awareness for prostate cancer, testicular cancer, mental health and suicide prevention. When registering you can help support the charity by making a donation or please set up a fundraising page once you complete your entry.
"We have one goal: to stop men dying too young. Your donation will help us to continue what we've started and fund world class programmes that are saving and improving the lives of men. Thank you – together we are changing the face of men's health." Movember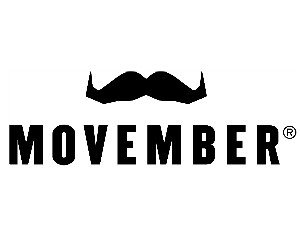 Promo Video
Course/Site Details
Please find our Nottingham MoRun Run route now available. Please note most sections are path, there are a few sections that care must be taken, a small road crossing section and a bridge crossing. Our team will manage these sections but please be aware at these key points - dog friendly - suitable for buggy running - suitable for wheelchairs. The 5k is one lap, the 10k is two laps and the half marathon has an initial 1.1k loop before 4 full laps.
Event Information
Event Merchandise - Get the look!
Available to buy during checkout.
Hydr8Arm Mo£19.95(discounted price)

MoRunning Unisex T-Shirts 2022£16.00(discounted price)

KIDS MoRunning T-Shirts 2022£10.00(discounted price)

MoRun Beanie Black 2022£10.00(discounted price)