The North London Autumn 5k and 10k Run
Saturday at 10:00am13th October, 2018
Trent ParkNext to GoApe, Enfield, EN4 0DZ.
About this event
Love Running! Then join us at our North London Autumn 5k and 10k Run. Super friendly, fun and a great course.
Get together with friends, family or colleagues and be part of this event at the stunning Trent Park in Enfield.

THE EVENT
The event hub is just past GoApe and the postcode we have for the park is EN4 0DZ. Carparking and toilets are situated onsite.
The course is multi-terrain and a beautiful run through the woods and around the parkland. Remember its all good fun and you can walk, jog or run!! Please note the course may be altered prior to the event and if so we will inform you of this.
Please note that the start of the run will be staggered to abide by Trent Park Policy. However this will not affect your time as our race timing system will record your time from when you cross the starting mat.
There will be marshals around the course to support and encourage you.
Please take care when running around the course as this is public land and local residents will be on the Park. Please always stay on the left unless otherwise guided. Be aware that there are deer in the Park and they occasionally cross the walking paths and roads.
Results will be displayed on our race timing screen so after crossing the finish line you can check out your time.
Drinks and snacks will be available at the finish line.
This event supports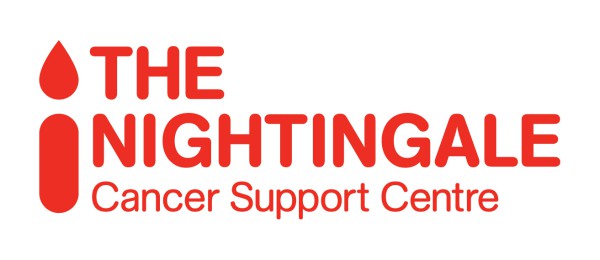 Event Information
ARRIVAL AND REGISTRATION
Our 5k Trent Park Runs will all start at 10am. The 10k Trent Park Runs will start at 10.10am
Registration will be open from 8.30am and will close at 9.50am so please arrive nice and early.
PLEASE NOTE you will collect your race pack at registration on the day of the event.
Race information will be sent by email pre-event and this will tell you what your race number is so you know where to queue on the day of the event. This can then be printed as your confirmation.
If for any reason you don't receive this email please note this information will be available for viewing online pre-event and you can then search for your name and race number.
PLEASE NOTE YOU WILL BE USING OUR UHF DISPOSABLE CHIPS. Please make sure you put this on before the start of the event. They must be looped through your shoelace with the number facing upwards. Race packs are collected at registration on the morning of the event.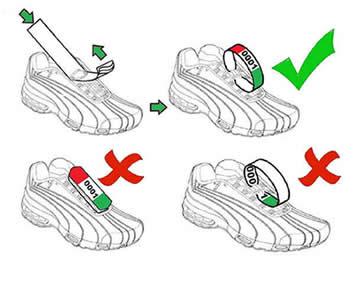 AFTER THE EVENT
Everyone will receive a medal and there are also a few trophies that are up for grabs!
You will be able to check out your instant race results.
We look forward to seeing you at our events. Results will go live on our website immediately after the event. If you have any questions regarding the runs, please do not hesitate to contact us.
By Car
Trent Park is within easy reach of Junction 24 of the M25.
There are two vehicle entrances, the main being in Cockfosters Road and the other situated in Hadley Road.
Car Parks: The best entrance to use is the Cockfosters Road entrance, just up from Cockfosters tube. There is plenty of parking available here and is right next to our event hub (just behind Go Ape). Use the post code EN4 0DZ to get you there. Parking is free.
Please do not use the Snakes Lane entrance to Trent Park as this will be very busy and in use for the Hockey Club. Please do not use the Hockey Club parking facilities at any time.
By Train
By Tube on the Piccadilly Line from: Oakwood Station: Exit the station, cross the main road and turn right. Walk towards Snakes Lane which has rather steep sections in part. It is about a 15 minute walk from here into Trent Park.
Cockfosters Station: A 10 minute walk from this station. At road level, go up Cockfosters Road (A111) heading away from the shops. The park entrance will be on the right (after the cemetery entrance) through a tall gated/walled entrance.
By Bus
Local Buses: 121, 307, 377, to Oakwood and 298, 299, 384 to Cockfosters
Can I register on the day of the event?
This is possible only if the event isn't sold out. This will be stated on the website prior to the event.
When do I receive my race pack?
We email you your race number and details and this also goes on the website prior to the event so you can search if you haven't received your email for any reason. You then collect your race packs at registration on the morning of the event.
How do I know I am registered?
You will receive an email confirming your entry. If a friend or colleague has entered as long as they have used your email address in the entry you will receive confirmation.
Will I receive race information in the lead up to my event?
Yes we send out email updates prior to your event and you can view all event details, news and offers by logging in to your user profile.
Will I be chipped timed?
Yes all our events (unless otherwise stated) are chip timed! In most cases you will use our disposable race chips. You need to ensure you put these on correctly on your shoe (race instructions will be given via email and this info is on your event information page on your event page).
Can I find the race number list prior to the event?
Yes, your event race list will be online approximately a week prior to your event. Please make a note of your race number and that of friends as you will collect your race pack on the morning of the run.
What happens if I don't receive my race email?
If you don't receive your race email it may be because the wrong email address was inputted or the race email went in to your junk mail so please check carefully. All information will can be found by logging in to your user profile and your race number will show within this account area.
Can I get a refund if I can't take part?
The Fix Events refund policy is: You can cancel up to 14 days before the event and receive a 60% refund (excluding online admin fee). Or, you can choose to transfer your registration to another Fix Event (£5 transfer fee applies). To do so you must email info@thefixevents.com. Unfortunately, after that, we cannot give refunds or transfer your entry to anyone else.
What do I get for taking part?
Full race chip timing with instant results at the event, a cool medal, drinks, snacks, trophies for winners and an all round highly professional and fun event to be part of.
Can I Enter a team?
Absolutely! Get as many friends, family or colleagues together and run as a team. You are not required to run together and each person will receive their own time however it's just fun to run under a team name.
Can children take part?
We typically allow children to take part in all our events (unless specific information is given for a set event) Please note that children remain the responsibility of their parents/guardian throughout our events. If the parent/guardian is satisfied the child/children can confidently run unaccompanied they may do so, with a parent/guardian remaining onsite at all times.
Can I run with a buggy?
Yes this is typically ok for most locations however please check the run route course as some locations can be a mix of path, trail, grass so not always suitable for running with a buggy. Also please try and stay to the left as much as possible to give room for other runners.
Can I volunteer to marshal at the event?
Absolutely! If you miss out on a place or just want to help out on the day and marshal that would be great. You would be there to support and encourage all entrants. Contact us by filling the form to express your interest. We would welcome you to join our team.
Refunds
The Fix Events refund policy is: Up to 14 days before the event you can either (i) cancel and receive a 60% refund or (ii) transfer your registration to another Fix Event (£5 transfer fee applies). Alternatively, you can transfer your place to someone else you know who may wish to take part. To do so you must email info@thefixevents.com. Unfortunately, after that, we cannot give refunds or transfer your entry to another event.