The Cardiff 5k,10k & Half Marathon MoWalk
Saturday at 09:00am11th November, 2023
Bute ParkCoopers Field, Bute Park, Cardiff, CF103DX.
LET'S WALK and TALK for Movember and Men's Health.
Brand new events from us at Fix Events supporting Movember. A chance to become a MoWalker, enjoy a superb challenge, meet so many amazing people, earn yourself a stunning medal, treats, goodies and help us raise awareness and funds for Movember and Men's Health.

About this event
We are super excited to bring MoWalks to a number of locations across the UK this November. For those out there that are not able to or not keen on MoRunning then why not take on a MoWalk. This is an opportunity to be part of our amazing community, to get to know more about Movember and enjoy these amazing walks around stunning locations.

MOWALKERS RECEIVE
Awesome MoWalking Medal to add to your collection

MoWalking Hydr8Arm water bottle and armband worth £20, perfect for carrying your phone, water, keys and more.

Scan in and out at each checkpoint on your Walk

Drinks, treats and more at each CheckPoint

Meet some amazing people on your MoWalk including MoAmbassadors


Earn reward points when you register that can be used against future bookings

Entry into our prize draws to win goodies from us and partners

How it works
Start and finish in Bute Park. You will be given a map to show you where the checkpoints are that you will walk to. You can take on the 5k, 10k or Half Marathon distances.
Each checkpoint will have drinks, snacks and a Scan in and out system.
Make sure to walk and talk to anyone and everyone that is part of this event as it's super social, friendly and all about meeting likeminded people and helping us talk more about Men's Health.
At the finish you will receive a stunning medal, drinks, snacks and will be entertained by us. Stick around and enjoy this awesome event.
Supporting Movember

We proudly supports Movember - the only charity tackling men's health on a global scale, year round. Movember raises funds & awareness for prostate cancer, testicular cancer, mental health and suicide prevention.

Fundraising is optional BUT we ask you to do your best to support the charity and try and raise a minimum of £25 for Movember. Everyone that raises this amount will go in a prize draw to win goodies (TBC) Anyone that raises over £100 will have a chance of winning (TBC)
"We have one goal: to stop men dying too young. Your donation will help us to continue what we've started and fund world class programmes that are saving and improving the lives of men. Thank you – together we are changing the face of men's health." Movember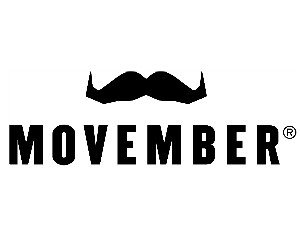 Course/Site Details
Get ready Cardiff to MoWalk around the stunning City! You will be given a map, checkpoints and have some guidance between each location. Have a great time meeting and making new friends.
Event Information
Event Merchandise - Get the look!
Available to buy during checkout.
MoRun Beanie Black 2022£10.00(discounted price)