The All Nations 5k and 10k Run
Saturday at 09:30am8th May, 2021
Dorney LakeOff Court Lane, Dorney, Windsor, SL4 6FJ.
It's time to enter a live event with us back at the stunning Dorney Lake in Windsor. Get onboard, secure your place and make sure not to miss this one!
About this event
The All Nations 5k and 10k run is a chance to don your country colours and feel like you are running for your country!
If you love running, want to get together with family, friends or work colleagues then definitely take part in this event! Set at the stunning Olympic venue Dorney Lake, the atmosphere is superb and the event is great fun and super friendly. Whatever your level of running this event is open to all and a great one to be part of. Fast, flat course, you will enjoy this event!
Motivation to inspire you to take part

Super friendly, helpful, supportive and professional team to motivate, support and inspire you
Olympic venue
Fast, flat closed road run course
Suitable for all abilities
Awesome atmosphere
Event benefits
Awesome spinning medal to add to your collection
Free Parking
Electronic chip timing
Results include showing your country flag (ensure you add your country during the registration process)
Results texted to your mobile phone as you cross the line (additional cost which can be added during your registration)
TRIBE will be providing delicious, natural and vegan [protein] bars designed to help you recover post event
Overall winners will receive a gift box from TRIBE
Trophies for winners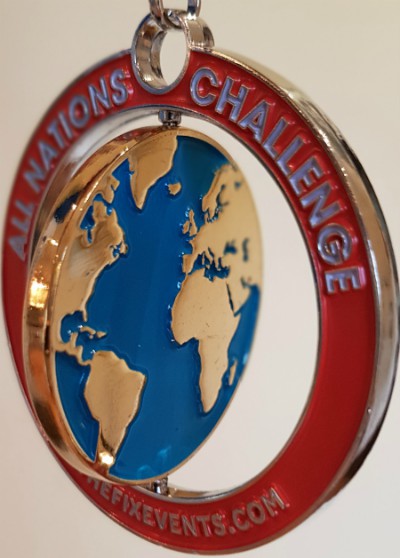 THE EVENT
The 10k starts at 9.20am and the 5k will start at 9.30am.
Have fun! Whatever your level of running this event is suitable for all. It's going to be a great day!
Snacks will also be provided at the finish line.
Race Video
Course Details
Please note the course is path and we recommend road running shoes for this event - The course is flat - 5k turns at the far end of the lake and the 10k does a full loop before doing the same - buggies are ok - wheelchair friendly - note the course may be altered at any point up to event day if necessary
View Race Map
Download Race Map
Event Information