Richmond Autumn Riverside 10k
Saturday at 09:30am21st October, 2017
Richmond RiversideHam Street Riverside, Richmond.
About this event
Love Running! Get all your friends and come and join us for our Richmond Autumn Riverside 10k Run 2017. A stunning flat and fast 10k run.

The location is amazing and the scenery is stunning. Running along the riverside from Richmond towards Kingston and back you have views of the river for most of the way.
Starting at the Riverside carpark off Ham Street (see course map) you will run along the riverside towards Kingston, then head back almost as far as Richmond before following the towpath back to Ham House to finish by the Riverside.
Check out a live view of the run via our garmin download. Please note this was done on a bike so ignore the time as we're not that fast!!! Click here for more…

At Macmillan, we know cancer can affect everything. Your body, your relationships, your money, everything. But Macmillan is here to help people live life, no matter what. We give them the support to hold on to who they are and what's important. Life with cancer is still life –we'll help you live it.
Team Macmillan, will support you every step of the way with:
Our fundraising pack, with loads of fundraising tips and tricks.
Your free Team Macmillan technical running vest or t-shirt, plus iron on letters to customise your kit.
Newsletters to keep you up to date with Macmillan's news and activities.
And of course... the loudest and most supportive cheerers on the course!
Most importantly we will provide you with a reason to put in those months of training and fundraising, because life with cancer is still life – let's help people live it.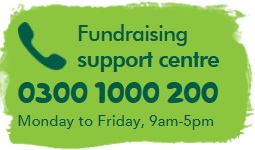 So get all your friends together and come and join us. Make sure you sign up early to secure your entry as this run sells out quickly.
Check the video on Vimeo.
Race Video
Event Information
Entries close on the 17th October, 2017. Event prices exclude 10% booking fee.
Event Merchandise - Get the look!
Available to buy during checkout.
Richmond Riverside Technical TShirt£10.00(discounted price)