Race for your CITY Run Challenge
Saturday at 08:00am24th April, 2021
About this event
It's time to RUN for your CITY. This challenge is about you getting out running on Sat 24th or Sun 25th April or run both days if you like and help your City clock up the most km's. Let's see which City will come out on top.
It's a great fun challenge, a way to motivate yourself and be part of our running community and we will keep you all updated over the course of the weekend.
When you sign up you can purchase a stunning medal to add to your collection and we will post these out so hopefully you receive just before the run challenge weekend.
Get onboard and SIGN UP today. Please make sure to add your City in the TEAM NAME section when you register.
Race for your CITY Runners Receive
Online profile where you upload your run time along with regular updates
View your challenge stats, view our leaderboard and our overall country running stats
Partner offers and benefits
Motivational training advice, videos and more
Offers and discounts to future Fix Events
Add this stunning medal to your collection! Limited in availability so make sure to add yours when entering this challenge.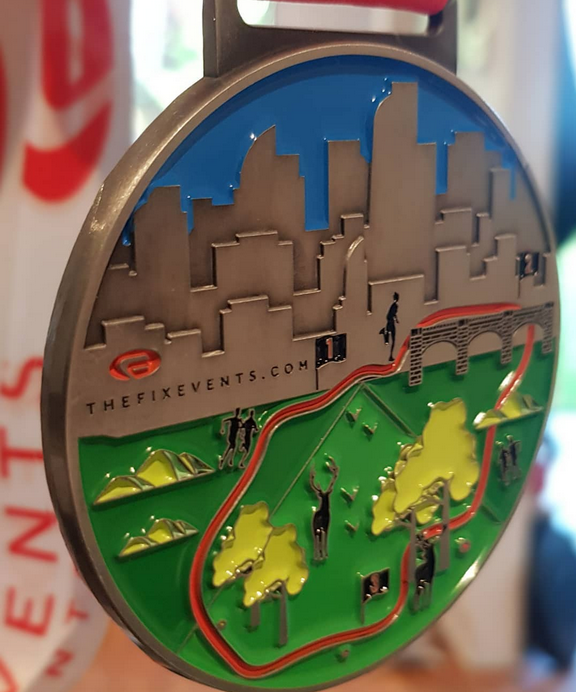 Race Video
Event Information
Event Merchandise - Get the look!
Available to buy during checkout.
Race for your CITY Run Medal£7.00(discounted price)