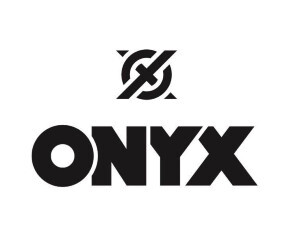 Headline Sponsor
Onyx Road Bike TTT Champs
Sunday at 09:00am15th May, 2022
Thruxton Race Track, Andover, SP11 8PN.
The Onyx Team Time Trial Road Bike on Sunday 15th May 2022 is an opportunity to ride fast and have fun with your friends in a safe environment. Think smooth tarmac and not a car in sight!

Whether you are a seasoned rider or have never tried racing or a team time trial before, but would like to give it a shot, this is the event for you!
About this event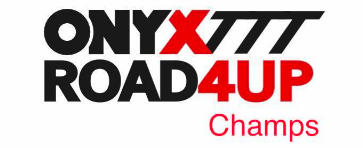 Join the Onyx TTT Champs and enjoy this superb new event with your teammates. Each team is made up of 4 cyclists, male, female or mixed.
You must either register your team of 4 and include your team name in the booking or each entrant can register seperately. Make sure they enter exactly the same team name when entering.
There will be categories to cater for every level and significant prizes on offer!

It's set to be a great day out at Thruxton Race Circuit so collar 3 mates and get the date in your diaries. Supporters, kids and dogs very welcome.
Please note races A, B and C must be either male or female teams. To enter a mixed team please choose option D.
Individuals can also enter more than one race however please note if you do this you must use a different email address for each race.

A: Elite teams and highly experienced club teams

B: Experienced club teams and teams that have ridden together regularly


C: All teams with minimal experience, corporate teams, and beginners

D: Mixed teams (all ability leves; 2+2, 3+1 or 1+3 Male:Female)

Timings are TBC but a guideline is as below:

A: Elite race 9am

B: Club race 10am

C: Novice race 11am

D: Mixed race 12pm

Race distance is 11.8 miles (5 laps of Thruxton Race Track) Trophies will be awarded to group winners along with prize money for each group. Results are based on 3 of the 4 riders crossing the line. Full team rules can be found under event day information.
Full rules, regulations and safety requirements to follow.
Prize categories
Thanks to all sponsors for the incredible prize money as outlined below.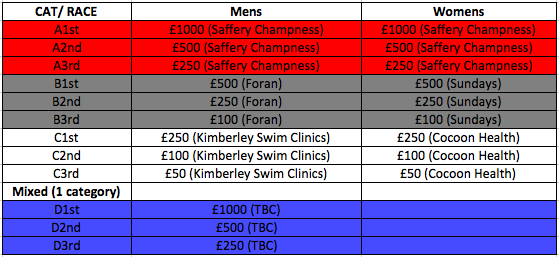 Race Video
Course Details
Event Information
Prices are per individual entry (£27 pp). Teams require 4 individuals (£108 per team). Earlybird entry prices increase to £40 on the 1st March
Entries close on the 12th May, 2022. (Unless the event sells out before this time) Please note a 10% online booking fee is added at checkout.