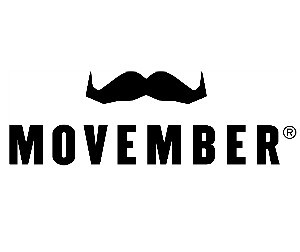 Headline Sponsor
Movember's Miles for Mates
Wednesday at 10:00am6th May, 2020
About this event
Take On the Miles for Mates Challenge with Movember.
Being physically distanced is the best weapon against COVID-19 for now but that doesn't mean you have to disconnect socially. During lockdown, Movember is working to support guys in their communities with resources and advice to look after themselves and each other.
Being physically active is one of the best things you can do for your mental health. Take on the Movember Miles for Mates challenge, run your chosen distance and connect with a friend. Pick up the phone, message them on social media, or even send them a good old fashioned letter. Being there for a friend can make all the difference, and here at Movember we have some tools to help you. Check out Movember Conversations https://conversations.movember.com/ and movember.com/stayingconnected
And why not pass the challenge on? Nominate your mates, get them moving, and spread the word.
Lace-up your runners and sign up to a run
Reach out to a mate to check in and see how they're getting on
Share your Movember Miles for Mates challenge on social media and nominate three friends to join you. You can get as creative as you like, or use our words if you prefer: I've just run <tag @Movember>'s MILES FOR MATES and now it's over to you <tag your mates>
For more information and ideas, or to donate, go to Movember.com
Once registered you can then -
Log in to your profile where you upload your run time and can upload your times as often as you complete your runs.
View your challenge stats including your total distance run
View the event leaderboard along with country km's run
Receive partner offers and benefits
Motivational training advice, videos and more
Offers and discounts to future Fix Events
If you want to receive one of these super cool medals you can add this and pay for one during the registration. £1 from every sale will go to Movember.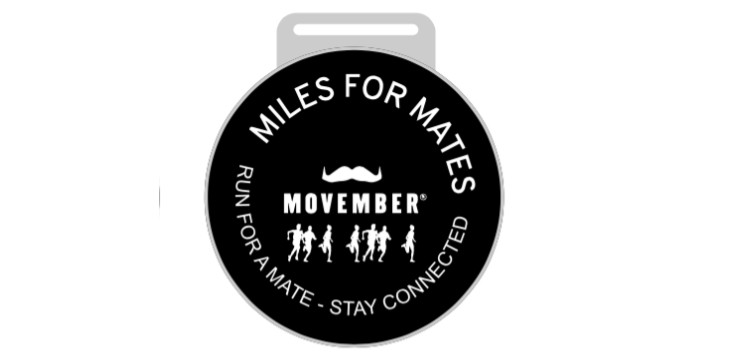 Race Video
Event Information
Entries close on the 30th June, 2020. Please note a 10% online booking fee is added at checkout.
Event Merchandise - Get the look!
Available to buy during checkout.
Movember's Miles for Mates Medal£6.00(discounted price)