Going Barking Mad Great Global Dog Run Challenge
Saturday at 08:00am31st October, 2020
About this event
Join our Going Barking Mad Great Global Dog Run Challenge and get yourself running on the 31st October or 1st November. Here's to running with our best mates!!
Going Barking Mad Great Global Dog Runners Receive
Online profile where you upload your run time along with regular updates
View your challenge stats, view our leaderboard and our overall country running stats
Partner offers and benefits
Motivational training advice, videos and more
Offers and discounts to future Fix Events
Use Strava to upload your run times and run routes within your profile page
We will share motivational videos in your profile page along with training info and more
Get yourself this top medal when you enter this challenge.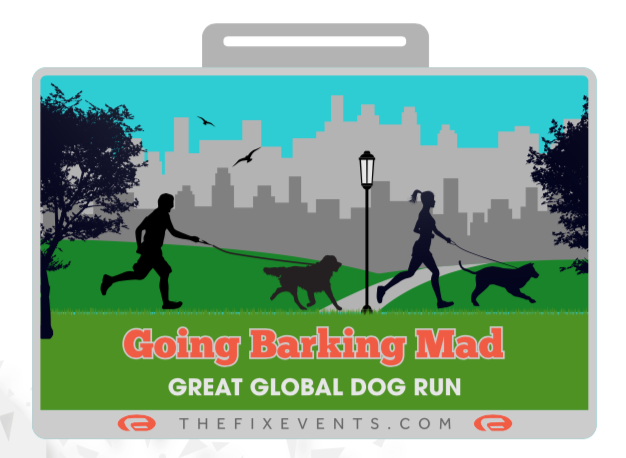 Here's a view of how your Fix Profile page looks once logged in.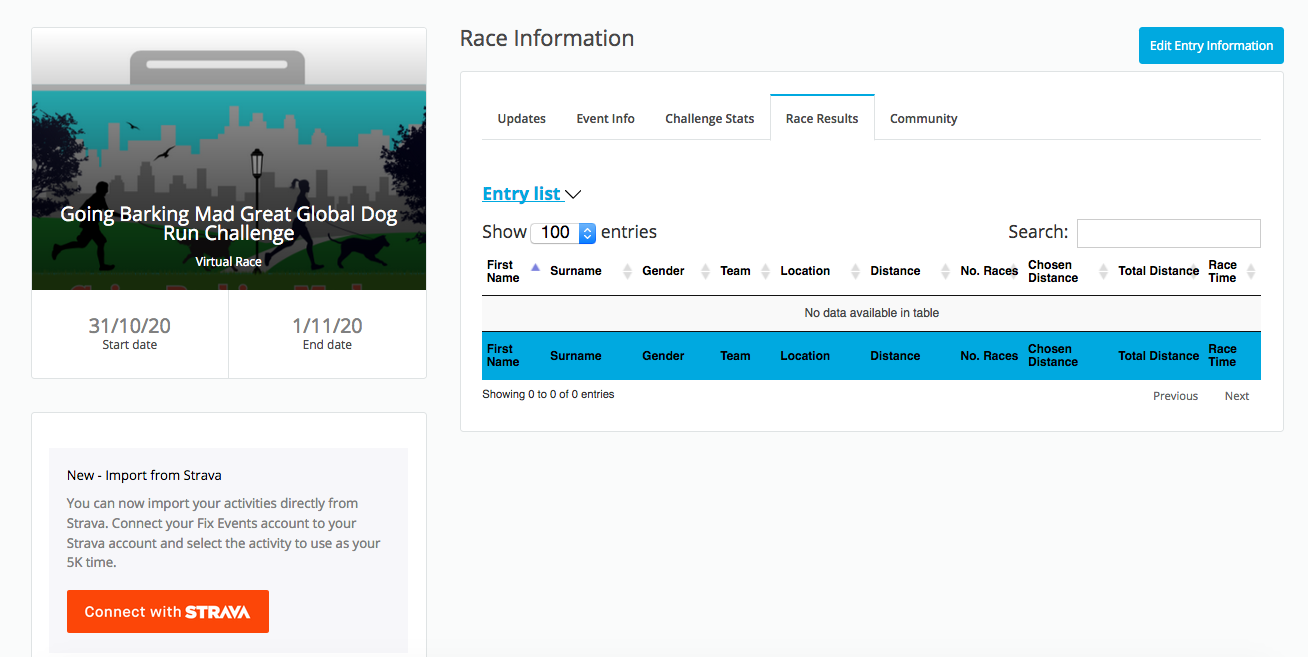 Event Information
Entries close on the 2nd November, 2020. Please note a 10% online booking fee is added at checkout.
Event Merchandise - Get the look!
Available to buy during checkout.
Going Barking Mad Great Global Dog Run Medal£7.00(discounted price)