Global Run Challenge
Wednesday at 07:00am1st May, 2019
About this event
Our global run challenge is coming to you this May 2019!
Join this incredible challenge wherever you are in the world and join our worldwide month of running virtual run where you can get running for yourself, for your country and join this incredible community. A chance to join our leaderboard, view other runners results online, see how many miles your country can reach and of course, get yourself inspired to enjoy running!
Global Runners Receive
Online profile where you upload your run time along with regular updates
Reward points
Partner offers and benefits
Awesome medal on completion of your virtual global Run
A chance to share your stories, view other runners from around the world and make new friends!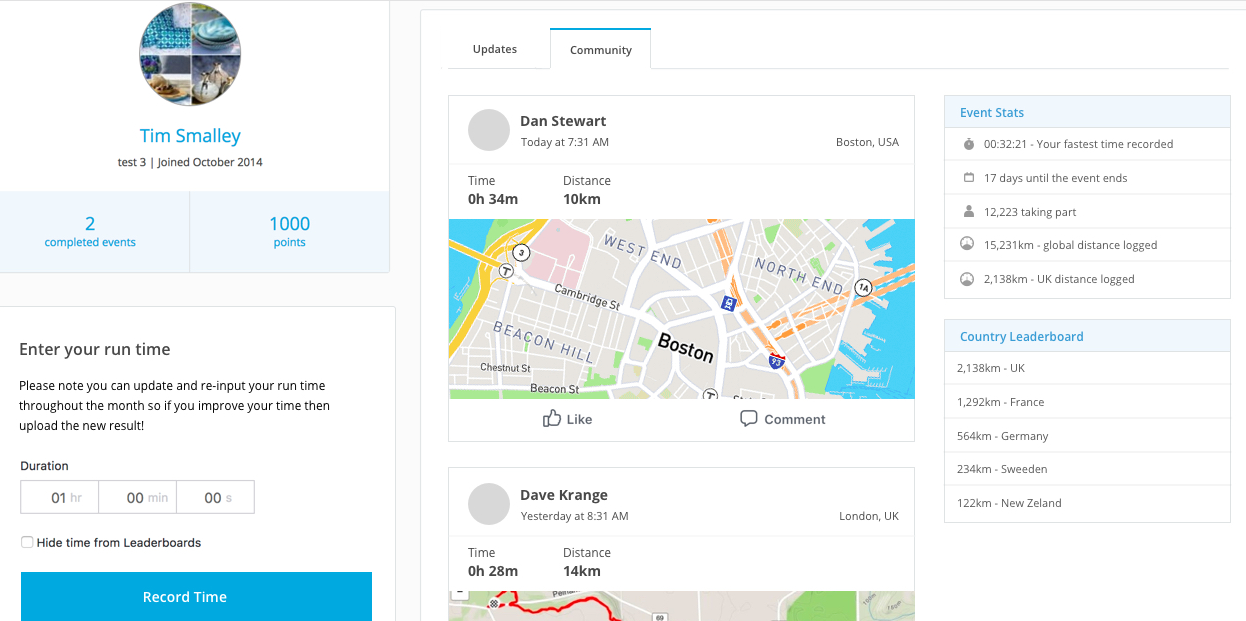 Race Video
Event Information