Conquer Cardiff Summer 5k 10k and Half Marathon
Sunday at 09:00am3rd July, 2022
Bute ParkCoopers Field, Bute Park, Cardiff, CF103DX.
Be part of Cardiff's summer run in Bute Park on Sunday the 3rd July. We have limited places left for this event so get yours secured today, enjoy running with us, receive a stunning medal, live results, plus loads of smiles, support and more.
About this event
It's time to conquer our 2022 Cardiff Summer 5k, 10k and Half Marathon and have a morning out with family, friends, or colleagues and be part of this great event. Take on Bute Park. Running around the stunning venue, join us to challenge yourself and meet a load of great people, make new friends and get your Fix!
Every entrant receives full race chip timing, a superb high quality medal to add to your collection, drinks and refreshments on the day and discount offers from us at the Fix as well as from our partners!

The 5k is one lap, the 10k is 2 and half is just over 4 laps. All runners will get split times for each lap.
We are proud to deliver Covid safe events with our focus on providing the best in safety, fun and high quality organised events. Secure your place today.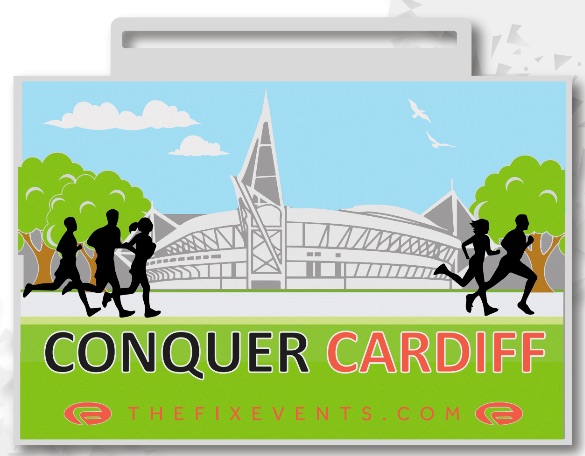 Promo Video
Course Details
Please note the course is path and we recommend road running shoes for this event - The course is flat - 5k is one lap and so on for the additional distances - buggies are ok - wheelchair friendly - note the course may be altered at any point up to event day if necessary
View Race Map
Download Race Map
Event Information
Event Merchandise - Get the look!
Available to buy during checkout.
Hydr8Arm Fix£13.97(discounted price)

Fix Events Unisex T-Shirts 2022£11.20(discounted price)

Tremmorr Water Bottle£5.60(discounted price)