Around the World in 28 Days September Run Challenge
Wednesday at 08:00am1st September, 2021
About this event
Be part of this super fun virtual run challenge throughout September. We want to get you running as much as you can throughout the month. We will be adding up everyone's km's to see how far we can travel around the world.
Every time you do a run (even if it's part of a live event with us or another event company) add the distance completed (your time taken to complete this) in your profile page. You may want to choose a few distances so say if you do a longer walk or run you add times whenever you complete that distance.
This is a great fun challenge, a way to motivate you to get outdoors and remember to encourage as many of your family, your kids and your friends to do the same thing.
We will share a graphic of the distances travelled within your profile page for this event every week so you can see how far we have travelled.
Around the World Challenge Runners Receive
Online profile where you upload your run time along with regular updates
View your challenge stats, view our leaderboard and our overall country running stats
Partner offers and benefits
Motivational training advice, videos and more
Offers and discounts to future Fix Events
You can now add this stunning medal as seen in the video below to your collection! Limited in availability so make sure to add yours when entering this challenge.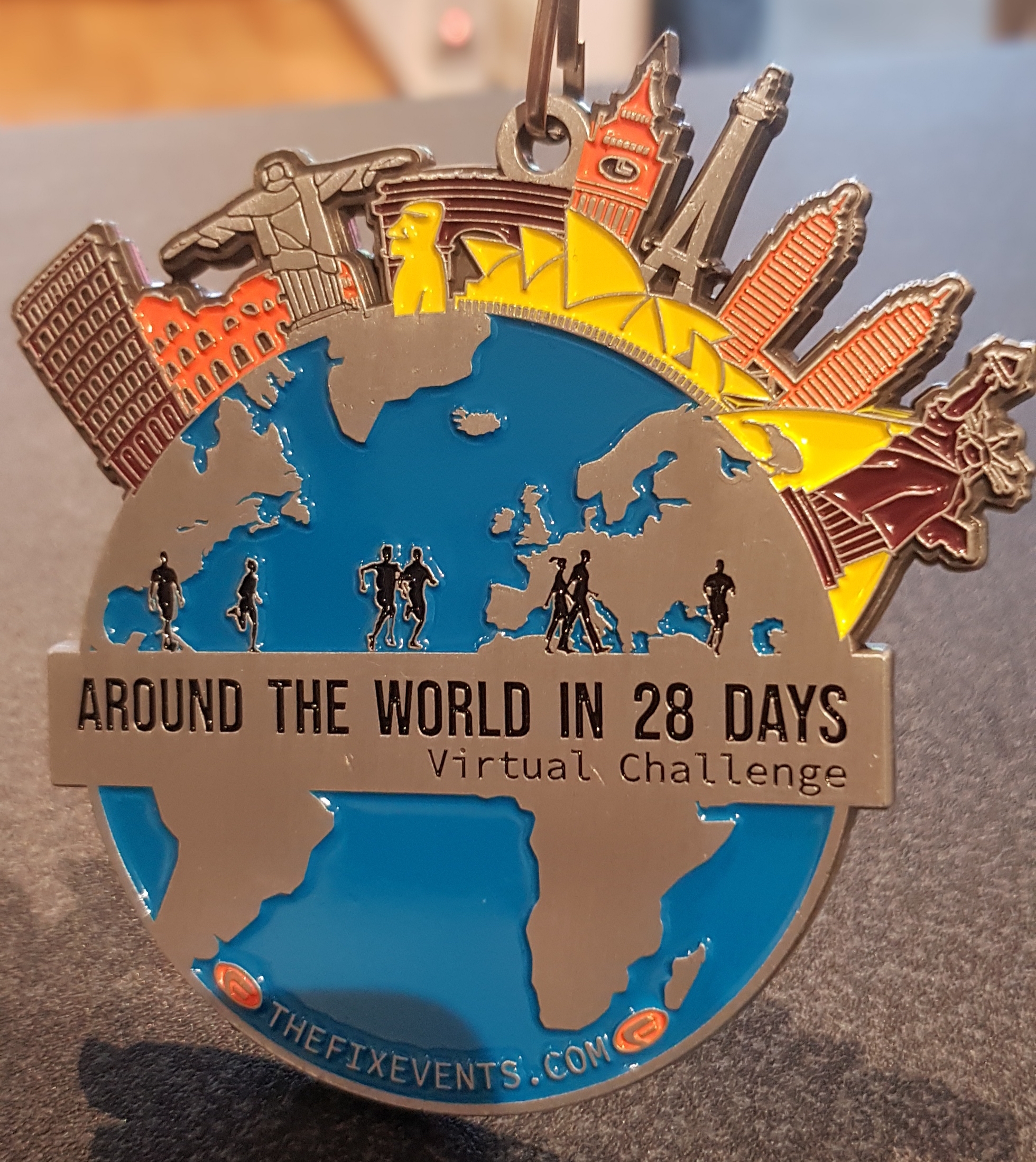 Race Video
Event Information
Entries close on the 28th September, 2021. Please note a 10% online booking fee is added at checkout.
Event Merchandise - Get the look!
Available to buy during checkout.
Around the World in 28 Days Run or Walk Challenge Medal£7.00(discounted price)

Hydr8Arm£12.00(discounted price)