The Bristol Sanlam Go Dad Run 5K and 10k
Sunday at 10:30am1st October, 2017
Ashton CourtLong Ashton, Bristol , BS41 9JN
HEADLINE SPONSOR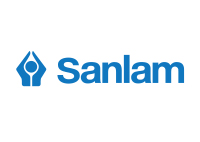 ENTRY PRICING
Our special Earlybird discount is available until midnight on June 30th.

Free for boys aged 0-9
£8.00 for boys aged 10 –17
£13.00 for men aged 18 and over

10K Entry Fee
Our special Earlybird discount is available until midnight on June 30th.

£16.50 for men and boys aged 16 and over
About this event
We'd love you to get all your male family and friends to come and join us for our 2017 Bristol Sanlam Go Dad Run 5K or 10K Run in Ashton Court Estate on Sunday October 1st.

The reason we are all working together to stage the Go Dad Run events is to get men thinking and talking about their health and also to raise funds for our five wonderful charity partners. Once you complete your registration you will have the opportunity to sponsor or support Prostate Cancer UK, Bowel Cancer UK, Orchid, CALM or St Peter's Hospice.

Your family and friends also have the opportunity to be part of Go Dad Run by coming and helping cheer you on and show their support!

So please get all your male friends together, pull on your big blue Y'fronts and join us in Ashton Court Park for a lot of fun and a run with a difference.
All registered Go Dad Runners will receive
Timing chip and a full results service at the end of the race
A pair of big blue Sanlam Go Dad Run Y fronts to wear over your shorts!
PUMA t-shirt
Your personal Runner number
Big Yellow Drawstring Bag to keep your trainers or towel in
A refreshing can of Wellman Health and Vitality drink
Go Dad Run medal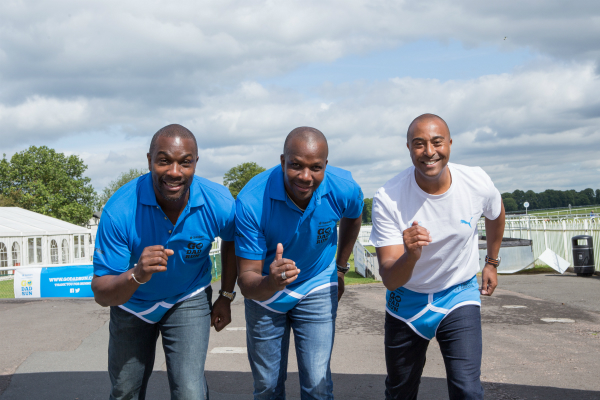 Join the Go Dad Run community on Facebook to share your training and make new running friends.

Race Map
Event Information
EVENT DETAILS

Chip Timing

In 2017 all runners aged 10 and over will be given a timing chip on the morning of the run, and a full results service will be provided at the Event Hub at the end of the race.

Go Dad Run Extras

All runners will also collect their Sanlam Go Dad Run blue Y-fronts, a PUMA t-shirt and their runner number when they register on the day, and be handed their Go Dad Run Medal and Big Yellow Drawstring Bag when they cross the finishing line!
No items will be posted in advance but all will be collected on Sunday October 1st 2017, at the registration tent.

Charity and Sponsorship

The reason we are all working together to stage the Go Dad Run events is to get men thinking and talking about their health and also to raise funds for our five wonderful charity partners. Once you complete your registration you will have the opportunity to sponsor or support Prostate Cancer UK, Bowel Cancer UK, Orchid, CALM or St Peter's Hospice. Thank you!

Getting There

Getting there by public transport

Buses 358/359 from Bristol Bus Station and city centre serve Ashton Court. Alight at Clanage Road (Bower Ashton campus of UWE) and follow Kennel Lodge Road to the Ashton Court mansion.

Circular route 8/9 serves Clifton. Alight at Clifton Down and follow the 'on foot' directions above.

Getting there on foot

From the city centre, cross the river by Brunel Way, cross the railway line and turn right into Clanage Road, turn left into Kennel Lodge Road and follow it to the Ashton Court mansion.

From the Redland and Clifton areas, walk/jog across the Suspension Bridge, enter Ashton Court by the Leigh Woods gate and cut through the deer park to the mansion (approximately 2.5km from Clifton Down).

Getting there by road

There are three car parks in Ashton Court. The car parks open at 8am.

Parking costs £1.20 per vehicle per day. You can use your parking ticket in any of the Ashton Court car parks for that day. You can also return during the same day without paying again.

There is no parking charge for Blue Badge holders, motorcycles and scooters.

When charges apply:

Church Lodge car park (Dovecote): from 10am
Mansion House car park: from 9am
Clifton Lodge car park (Golf): from 6am
There is also limited on-street parking on Kennel Lodge Road, near the junction with Clanage Road.

On the day registration – location and opening time

Registration will open at our Event Hub in Ashton Court from 9 am and will close ten minutes before the beginning of each run so please arrive nice and early!
Please note that when you arrive at the Event Hub you'll be required to sign in with your unique number you received by email when you registered online or though one of our charity partners.
You'll then be handed your runner number, timing chip, Y'fronts and T-shirt and be ready for your warm up!

Toilets

Situated at the Event Hub.

Bag Storage

This is located next to the registration tents. Please note space is limited so travel as lightly as possible.

Warm-up

The group warm up will commence approximately 20 minutes before the 5K is due to start.

The Start

The 5K run will begin at 10.30 am so we will start gathering you into the start area at 10.20 am. The run will finish where it began.

The 10K run will start from the same place, 10 minutes after the start of the 5K.

The Finish

When you cross the finish line you'll be handed your Sanlam Go Dad Run medal and your Big Yellow Drawstring Bag. The first three home in each of the 5K and 10K will also be awarded special prizes.

Race Results

A full breakdown of runner times and positions will be available at the Event Hub, immediately after the races are completed.

Venue information
The run is a mix of tarmac service road and a wide stone/gravel path, and from the start to the turning point there is an ascent of around 100m.

This is mostly a steady climb, although two short stretches are quite steep but they are easily walkable and at the top there are great views of Bristol and the wider region followed by a 2.5km downhill run to the finish.
There will be marshals around the course to support and encourage you.
Please take care when running around the course as this is public land and local residents will be out and about. Please always stay on the left unless otherwise guided.
Drinks and snacks will be available at the finish line and there will be a waterstation on the course.
To view the Go Dad Run FAQ's please click here
By Car
There is limited parking in and around the park. If driving to the park please park at the Church Lodge Carpark and avoid using the main one so it's free for other users. Please be sure to plan your journey to arrive on time. If possible leave the car at home or park outside the park.
Can I register on the day of the event?
This is possible only if the event isn't sold out. This will be stated on the website prior to the event.
When do I receive my race pack?
We email you your race number and details and this also goes on the website prior to the event so you can search if you haven't received your email for any reason. You then collect your race packs at registration on the morning of the event.
How do I know I am registered?
You will receive an email confirming your entry. If a friend or colleague has entered as long as they have used your email address in the entry you will receive confirmation.
Will I receive race information in the lead up to my event?
Yes we send out email newsletters giving you updates on your race, information from partners and general details to get you ready for race day. You will receive a number of emails which include your race number details.
Will I be chipped timed?
Yes all our events (unless otherwise stated) are chip timed! In most cases you will use our disposable race chips. You need to ensure you put these on correctly on your shoe (race instructions will be given via email and this info is on your event information page on your event page).
Can I find the race number list prior to the event?
Yes, your event race list will be online approximately a week prior to your event. Please make a note of your race number and that of friends as you will collect your race pack on the morning of the run.
What happens if I don't receive my race email?
If you don't receive your race email it may be because the wrong email address was inputted or the race email went in to your junk mail so please check carefully. All information will be on the website of the location you are taking part in and a race listing with your race number will be online the week before the event.
Can I Enter a team?
Absolutely! Get as many friends, family or colleagues together and run as a team. You are not required to run together and each person will receive their own time however it's just fun to run under a team name.
Can I run with a buggy?
Yes this is typically ok for most locations however please check the run route course as some locations can be a mix of path, trail, grass so not always suitable for running with a buggy. Also please try and stay to the left as much as possible to give room for other runners.
Can I volunteer to marshal at the event?
Absolutely! If you miss out on a place or just want to help out on the day and marshal that would be great. You would be there to support and encourage all entrants. Contact us by filling the form to express your interest. We would welcome you to join our team.
GoDadRun Events. Can children take part?
Yes. Boys under the age of 10 can take part for free if they are accompanied by a registered adult aged 18+. There must be one registered adult for every three U10s. Boys between the ages of 10 and 15 years cannot enter individually and must be entered as an additional entrant where the primary entrant is over 18 and has the permission of the parent or legal guardian of the additional entrant. 16 and 17 year old boys can enter individually but cannot enter participants under the age of 16.