Going Crackers at Xmas Free Virtual Run Challenge
Thursday at 08:00am24th December, 2020
About this event
It's the month of being festive and this year don't go crackers at Xmas, get running with us and take on our fun virtual run challenge! Our 'Going Crackers at Xmas Run is a chance for you to focus on your fitness, set yourself a Xmas goal, get our for this challenge on Xmas Eve or if you need to take on the challenge before then you can do so. Just enter your run time on your profile page and this will go live on event challenge day.
We would love you to join us for this awesome virtual run challenge.
Going Crackers at Xmas Virtual Runners Receive
Online profile where you upload your run time along with regular updates
View your challenge stats, view our leaderboard and our overall country running stats
Partner offers and benefits
Motivational training advice, videos and more
Offers and discounts to future Fix Events
Make sure to get your hands on your Xmas medal. As a super festive offer you can choose between two medals or if you fancy both go on, add both medals to your order!!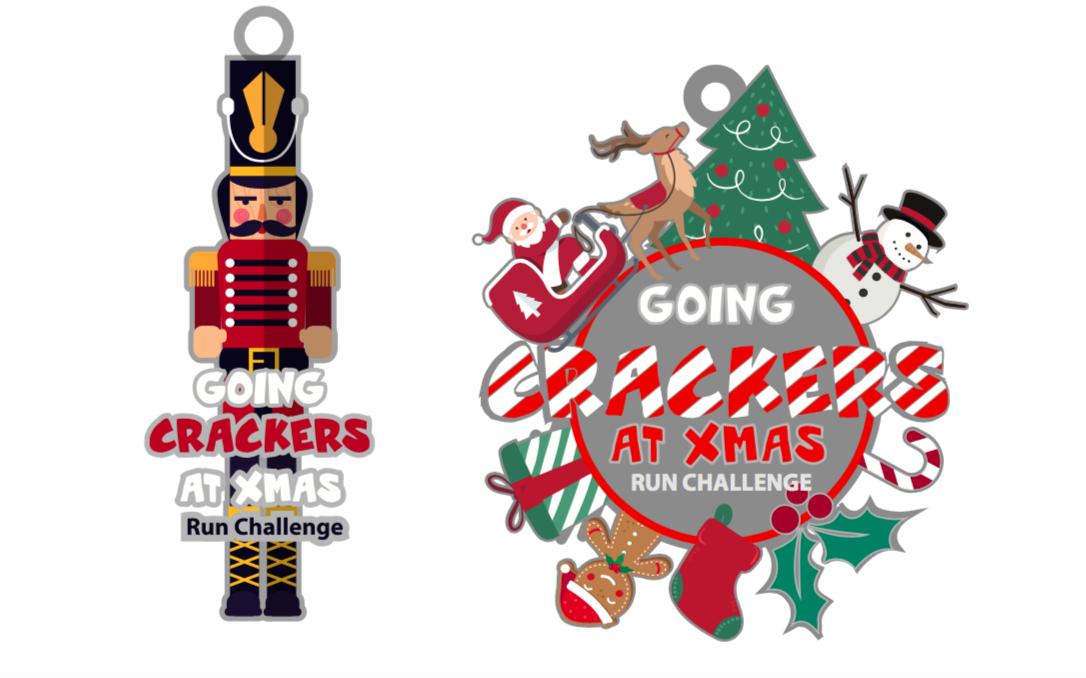 Event Information
Entries close on the 25th December, 2020. Please note a 10% online booking fee is added at checkout.
Event Merchandise - Get the look!
Available to buy during checkout.
Going Crackers at Xmas Virtual Run Challenge Nutcracker Medal£7.00(discounted price)

Going Crackers at Xmas Virtual Run Challenge SANTA Medal£7.00(discounted price)